Study in Tongren Polytechnic College About Tongren Polytechnic College & Study in trzy
About Tongren Polytechnic College
Tongren Polytechnic College (TPC) was founded in 2002. Its history can be traced back to 1938. It's a public and full-time higher vocational college which consists of 13 schools and offers 42 programs. Tens of thousands of professionals have graduated from here. TPC is located in the famous Western city of Tongren. The college covers an area of 94 hectares with pleasant environment and convenient transportation. It boasts over 15,000 full-time students and more than 800 teaching and administrative staffs, recruiting students from 26 provinces, municipalities, and autonomous regions nationwide as well as from abroad.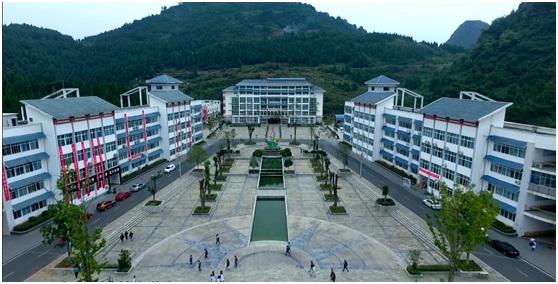 Achievements
The first vocational college in Guizhou Province to recruit international students On the list of the National Key Higher Vocational Colleges

One of the higher vocational colleges co-sponsored by the People's Government of Guizhou Province and the State Ethnic Affairs Commission of P. R. C.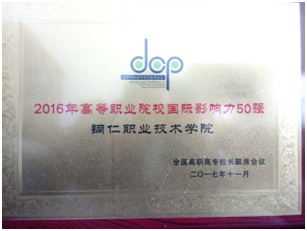 Honored as The 2016, 2017 National Top 50 Internationally Influential Higher Vocational Colleges

International Students
The college has admitted over 680 international students from 38 countries since 2011. At present, the college boasts about 350 international students coming from 32 countries, mostly from Laos and Vietnam, and others from Russia, Indonesia, Sri Lanka, Cambodia, India, Egypt, Kazakhstan, Pakistan, Uzbekistan, Tajikistan, Cameroon, Morocco, Eritrea, Kenya, Ethiopia, Somalia, Ivory Coast, Liberia, Malawi, Tanzania, Zimbabwe, Gabon, Bangladesh, Togo, Botswana, Nigeria, D.R. Congo, Congo, Sudan and Rwanda.

Scholarships
International students can apply for Guizhou Government Scholarship and also TPC's Mount Fanjing Scholarship, which covers tuition and accommodation. In recent years, 80% of our international students are scholarship owners.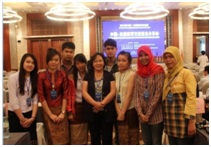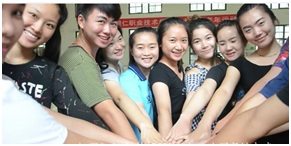 HSK Test Center
Established in 2013, TPC's HSK Test Center has provided Chinese test service for more than 1800 international students coming from 22 countries such as Laos, the US, Vietnam, Thailand, Indonesia, Cameroon, Mongolia, Syria, etc. with a pass rate over 97%, attracting international students from schools around to take Chinese training program and HSK test here in TPC.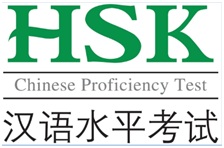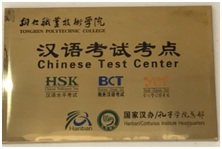 Campus Activities: Education Exchanges
TPC's international students join activities in ASEAN-China Education Cooperation Week.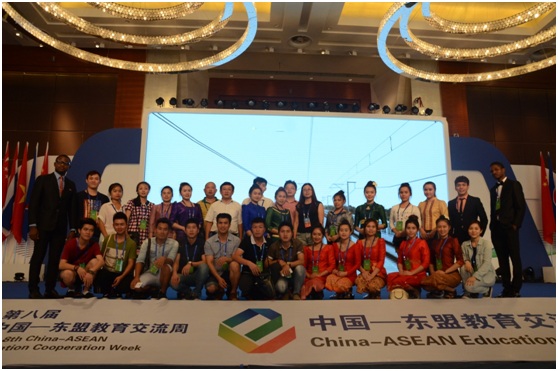 TPC's international students join activities in Sports and Culture Competition for Overseas Students in China.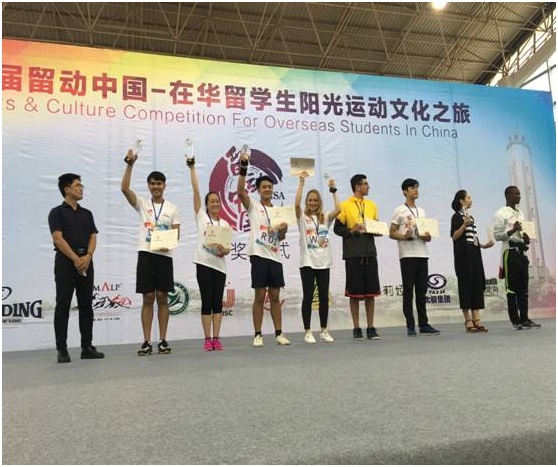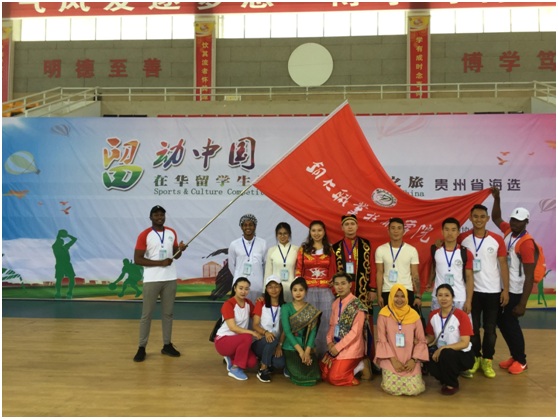 Campus Activities: Competitions
The college annually holds various competitions, such as the Tongren International Students' Chinese Competition, International Students' Chinese Competition of International Students, and the Chinese Dictation Competition, to provide a stage for international students to show and share.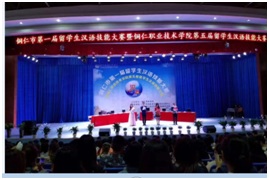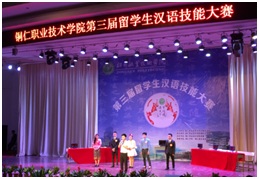 Campus Activities: Parties and Performances
The College holds various activities for international students every year, including New Year Party, Christmas Party, Songkran, Sports Event, Culture and Art Festival, Lao New Year Party, etc. to enrich the life of international students.
International Exchange and Cooperation
The College has already bonded relationship with Infrastructure University Kuala Lumpur in Malaysia, Gadjah Mada University in Indonesia, Aston University in Britain, Muang Namtha Normal College in Laos, Polar College in Russia, and University of Economics and Management in Cambodia, and has sent exchange students to Gadjah Mada University and Machung University in Indonesia, Chaoyang University of Technology, and Yuanpei University of Medical Technology in China's Taiwan.
Disciplines and Programs
The college consists of 13 secondary schools, offering 42 higher vocational programs, among which there are 11 national key programs including Laboratory Medicine, Pharmaceutical Preparation, Nursing, Civil Engineering of Water Resources and Electric Power, Computer Application, Computerized Accounting, Animal Husbandry and Veterinary, Facility Agriculture, Tea Production and Processing, Acupuncture and Tuina, Tourism Service and Management. TPC boasts 139 on-campus experimental and training bases such as Ecological Agriculture Demonstration Garden, open training base of Pharmacy and Drug Production as well as training base of NIIT Big Data and Software Services Outsourcing.
专业设置College Programs

学院/Schools

专业/Programs

农学院

Agriculture

School

畜牧兽医Animal Husbandry and Veterinary Medicine

农产品加工与质量检测

Agricultural Products Processing and Detecting

动物医学Veterinary Medicine

园林工程技术Landscape Engineering

茶树栽培与茶叶加工

Tea Plant Production and Tea Processing

生态农业技术Ecological Agriculture

工学院

Engineering

School

环境工程技术Environmental Management

工业机器人技术Industry Robot Technology

水利水电建筑工程

Hydraulic and Hydropower Construction Engineering

建筑工程技术Architectural Engineering Technology

城乡规划Urban and Rural Planning

道路桥梁工程技术Road and Bridge Engineering

机电一体化技术Mechatronics

汽车运用与维修技术Automobile Application and Maintenance

药学院

Pharmacy School

药品生产技术Drug Production

药品质量与安全Drug Quality and Safety

药品经营与管理Operation and Management of Medicine

药学 Pharmacy

中药学Traditional Chinese Pharmacy

信息工程学院

Computer Science School

计算机网络技术Computer Networking Technology

数字媒体应用技术 Digital Media

物联网应用技术Internet of Things (IOT) Applications Technology

计算机应用技术Computer Applications Technology

大数据技术与应用Big Data Technology and Application

经管学院

Economy School

市场营销 Marketing

会计 Accounting

电子商务 E-commerce

工程造价Construction Management

财务管理Financial Management

国际教育学院

International

Education School

旅游英语 Tourism English

护理学院

Nursing School

护理Nursing Science

助产Nursing Midwifery

医学院

Medicine School

临床医学Clinical Medicine

医学检验技术Medical Laboratory Sciences

医学影像技术Medical Imaging Technology

康复治疗技术Rehabilitation Technology

人文学院

School of Humanities

高速铁路客运乘务 High-speed Railway Passenger Services

旅游管理Tourism Management

环境艺术设计Environmental Art Design

空中乘务Flight Attendant

幼儿发展与健康管理

Children Development and Health Management

表演艺术Performing Arts